Welcome, HES Eagles!
The HES PTA website has a new look!
We invite HES families and friends to follow these steps, & get plugged in for the year.
Click on any of the EAGLES to get started.
---
PTA School of Excellence Survey Link
---
Welcome from the
2020-2021 HES PTA President
Hi everyone! My name is Rosa, and I am the PTA president for the 2020-2021 school year. I grew up in NJ and moved to TX in 2004 and have been here ever since. I have two daughters at Heritage, Rebecca will be in 5th Grade, and Victoria will be in 2nd Grade. I love being part of the Heritage Family since 2015. I love all things PTA, and my friends and family know this a bit too well. :) Alberto is an amazingly supportive husband and enjoys volunteering at HES, as well. In addition to PTA, I work full time as a Sr. Publication Coordinator for two journals. I know this upcoming school year is different, but I think we will have a fantastic year because we are 'Stronger Together.' We have an incredible group of volunteers on our PTA Executive Board. Our goal is to ensure our community remains strong during these uncertain times. We are working hard to make this year fun and exciting. Please do not hesitate to reach out with any questions or concerns.
Rosa Garces, president@heseagles.org
Upcoming Events
Wednesday, June 30
Monday, August 16
Wednesday, August 18
Go to: https://smile.amazon.com
As your charity, enter: PTA Texas Congress 4413 Heritage Elementary PTA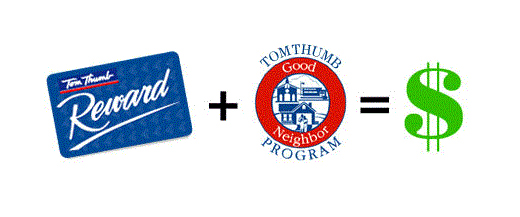 Link your Tom Thumb Rewards card to HES- We are charity 5449!